Day of Hope 2016
IT'S THE SEASON OF HOPE!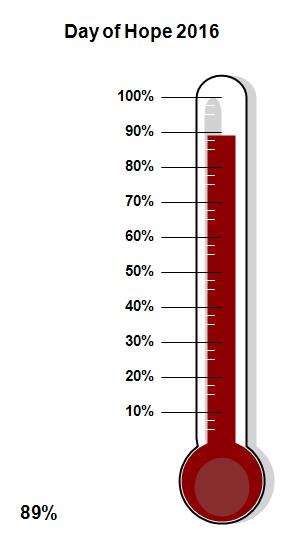 We have significant impact on the lives of vulnerable children in each of the countries we partner with. America World is committed to family preservation and orphan care and thanks to our wonderful in-country partners, hundreds of children are being loved and cared for.
This is why we have hope. We not only believe that we can continue to care for vulnerable children, we expect it. Hope is not hope without expectation.
Each family who has been impacted by the gift of adoption likely has the same thought. What about the children we left behind?
The answer is continued involvement in orphan care initiatives. As we enter this season of hope we invite you to partner with us again, or perhaps for the first time.
On December 8th members of One Orphan and America World staff called America World friends and families to extend an invitation to impact the lives of children around the world. Even though our Day of Hope 2016 (12/8/16) is over, the matching gift continues through December 31, 2016 so please prayerfully consider a year-end tax-deductible gift.
Here are just a few ways your gifts will support vulnerable children:
Support for five orphanage partnerships in Ethiopia
Provide Ethiopia families with sponsorships through our government partnership
Resources and Support for Orphanage partnerships in Haiti
Resources and Support for Orphanage partnerships in China
Support for Adoption programs in India
And much more!
As we enter this Season of Hope we ask that you not only consider investing financially in the lives of orphans, but also investing time in prayer. Please pray for families to continue to choose adoption. Please lift up the children still waiting. And please keep our staff in prayer as we continue to fight for children around the world. International adoption becomes more difficult each year, please pray for doors to open and hearts to be moved.
We are so thankful for our dedicated families and we hope to unite with you as we speak up for vulnerable children.
If you are ready or led to start the Season of Hope now you can make tax-deductible donations by clicking this link and designating your gift as Day of Hope 2016 in the drop down menu.
If you have questions about how your gift will be utilized feel free to contact the Executive Director of One Orphan, Joe Wilson.
We are grateful for all those who contribute to make this Season of Hope a success!
Thank You to All Who Have Donated So Far!
(Those who agreed to share are listed below)

| DONOR | AMOUNT |
| --- | --- |
| Amy Maze | $20 |
| Hershel Hancock | $100 |
| Nina Neubauer | $20 |
| Benjamin Boding | $1,000 |
| Michael Drinkwater | $20 |
| Anonymous | $1,000 |
| Brian Behary | $20 |
| Cheri Strange | $150 |
| Sarah Stevenson | $100 |
| Ashley Bruce | $100 |
| Chad Andreae | $1,000 |
| Charles Reynolds | $50 |
| Gerald Steagall | $20 |
| Peter Rice | $50 |
| Jody Gerlach | $100 |
| Gregory Esse | $100 |
| Kristina Kaufmann | $2,000 |
| Devin Eckhardt | $1,000 |
| Meggan Speck | $200 |
| Jennifer Dickinson | $50 |
| Tim Luwis | $100 |
| Rebecca West | $150 |
| Vern McQueen | $100 |
| Liesje Konyndyk-O'Farrell | $20 |
| Heather Wempe | $100 |
| Abby Konyndyk | $20 |
| Melissa McFeron | $100 |
| First Baptist Church | $580 |
| Jeffrey Ward | undisclosed |
| Kim Cunningham | $25 |
| Debora Lee Niebruegge | $100 |
| Audrey Paladino | $20 |
| Erin Hawk | $350 |
| Stephanie Hester | $1,000 |
| Katherine Redfern | $10 |
| Pereira Family | $1000 |
| Cheryl Stimpson | $50 |
| Karmyn Heckart | $1000 |
| Jan VanKooten | $100 |
| Tori VanDerMerwe | $500 |
| Katherine Bradley | $25 |
| Doug | $5,000 |
| Darin Berkley | $100 |
| Diane Vanderveen | $200 |
| Whitaker Family | $5,000 |
| Karen Hutcheson | $150 |
| Kimberly Bryan | $20 |
| Jordana Long | $100 |
| Robert Carlson | $100 |
| Mike Hood | $100 |
| Amanda Henneberg | $100 |
| Becki | $500 |
| Dee Pierce | undisclosed |
| David L. Stangellini | $100 |
| Anonymous | $50 |
| Anonymous | $100 |
| Anonymous | $25 |
| Anonymous | $1000 |
| Sunny Lee | $100 |
| Anthony J. Pilato | $250 |
| Mary Jo Graham | $50 |
| Rebekah Fisher | $50 |
| Steve & Melody Lance | $6,250 |
| Marcia Garcia | $100 |
| Anonymous | $50 |
| Carrie | $1,000 |
| Elizabeth | $200 |
| Williams Family | $500 |
| Melissa | $50 |
| Amy | $300 |
| Lisa | $250 |
| Kirby Church | $1,000 |
| Anonymous | $10,000 |
| Amber Lewis | $100 |
| Elliot Ho | $90 |
| Stephanie Rice | $25 |
| Tracy Fulford | $50 |
| Anonymous | $1,000 |
| Dusty Duncan | $100 |
| Madelyn Pierce | $25 |
| Blair R. Meier | undisclosed |
| Madelyn Pierce | $25 |
| Dusty Duncan | $100 |
| Mandy Feltman | $500 |